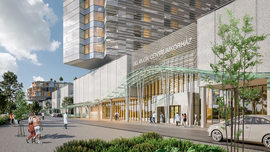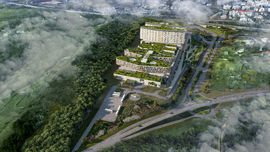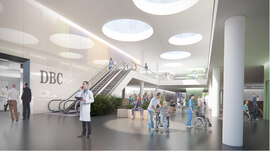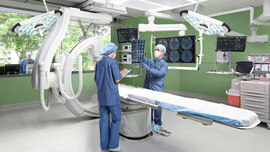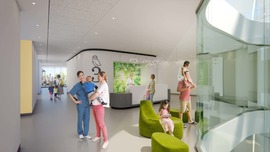 South Buda Hospital Center
2018, Budapest
competition 1st prize
The spatial structure of South Buda Hospital Center (DBC) is a neutral structure that consists of various hospital-specific areas. In this way, the areas of nursing function, spaces of hospital technology and therapy, and service areas are adequately separated. These separate spaces are incorporated into an integrated entity by the twin cores that provide vertical connections.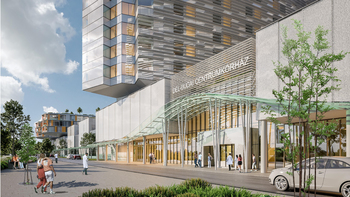 The spatial structure - the creation of a clear and coherent space structure as a primary architectural value - had a fundamental role in determining the design. Architecture is primarily the art of space organization, and in our case space organization follows motion or flux. The size of the various spaces was based on the intensity of movement: starting from the generous entrance hall, through the wide space (magistral) with the most intense traffic, to the entry points of the various units and then thinning into the interior spaces.
The flux - the architectural philosophy of the hospital center is based on the flux, which is reflected not only in the internal space organization, but distinctly so in the external mass. The characteristics of the flux are likewise echoed in the plum-shaped nursing blocks and the amoeba-shaped childcare facilities. The latter functions of the building are seemingly floating above the two-story hospital building by the insertion of the retracted engineering level.
The role of light - ensuring the flow of natural light was a top priority in design. An important element of the spatial structure we created is the series of internal conservatories and cooling climate courtyards. These courtyards vary in level and depth, following the functional requirements in a flexible way, and provide access to natural light wherever possible.