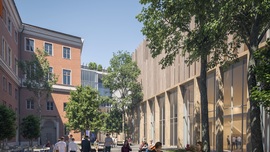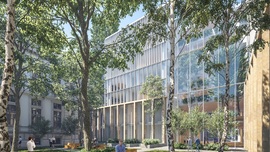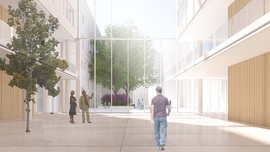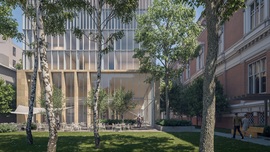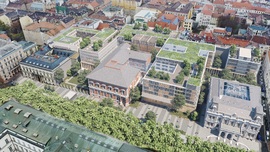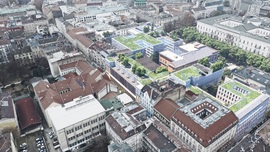 PPEK NEW CAMPUS
2021, Budapest, Palace District
PÁZMÁNY PÉTER CATHOLIC UNIVERSITY INVETMENTS AIMED AT THE EXTENSION AND DEVELOPMENT OF THE EDUCATIONAL FACILITIES OF THE NEW CAMPUS
...truth is revealing itself by way of concealment and conceals itself by way of revelation... *
*Kuminetz Géza, Rector of the University
The well functioning XXI. century communal arrangement and contemporary architectural character of the university tasks stipulated by the design brief has been carried out in the spirit of adapting to the tarnished built heritage of the Pest Castle Quarter and to the comprehensive spirituality of the Catholic University.
The new building configuration setup that fills up the building block with a webbily articulated space structure is unpretentious. The new, rastered structure that adjusts well to the remaining residential blocks and listed historic buildings, thanks to its sensitive assimilation to these endowments, brings about an unexpected variety and abundance of inner spaces.
They are not statically closed up, on the contrary, each space element are related to each other, revealing themselves in a mobile and dinamic fashion, by way of continuous see-through amenities. Holistically intertwined contemporary and classic spaces, details and proportions are gradually revealing the rich inner space order of the campus.